TELEMEDICINE
NOW
AVAILABLE!
Experts in Sports Medicine, OrthoBiologics, and Family Medicine.
About Fiel Family & Sports
For over 20 years, Fiel Family & Sports Medicine has provided medical care from our family-friendly clinic in Tempe, AZ. Our team is experts in Family Practice/Medicare-covered services, Muscular Skeletal Injuries, Sports Medicine, Wellness Exams, OrthoBiologics, and Women's Health. We are also proud to be one of Arizona's leaders performing clinical trials directly from our office.
Our compassionate and experienced practitioners use leading diagnostic technology and testing to treat various medical conditions and injuries. Unlike many practices, we have in-office ultrasound and phlebotomist and pride ourselves on our accuracy and timely results. We also offer Telemedicine, utilizing easy-to-use but leading technology in that field.
Dr. Fiel's expertise in Sports Medicine spans beyond just his practice. He has proudly served as a Team Physician for the Phoenix Suns and Milwaukee Brewers, providing medical care and treatment for some top athletes (and their families) in professional sports.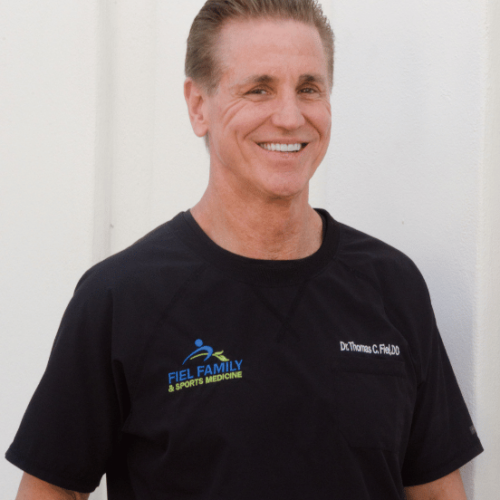 Dr. Fiel attended medical school at Kirksville College of Osteopathic Medicine in 1989. He completed his internship and his residency in family practice at Grandview Hospital and Medical Center in Dayton, Ohio. He completed his fellowship in sports medicine at the Center for Sports Medicine and Orthopedics in Phoenix, AZ and has been in family and sports medicine since 1993.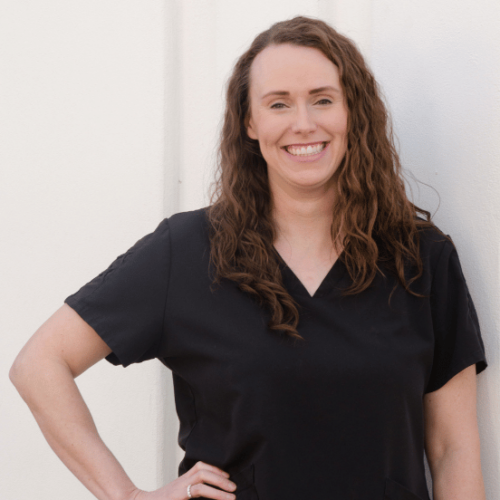 Claire Regnitz graduated from the University of Arizona with a Bachelor of Science degree in Physiology and a Master of Science degree in Physiological Sciences. She then attended A.T. Still University, where she completed the Physician Assistant program, graduating with a Master of Medical Science degree.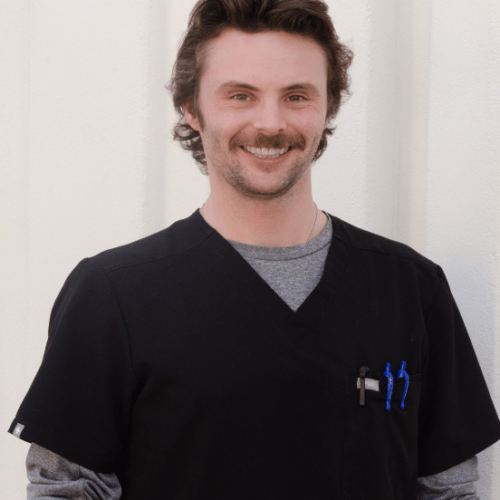 Chris received his BA from Gustavus Adolphus College in St. Peter, Minnesota with a major in General Biology and chemistry concentration. He graduated from Midwestern University with a master's degree in physician assistant studies.
"My shoulder pain was a lot like having a migraine headache. It was constant and kept me up all night. Dr. Fiel, or as I now refer to him, "Dr. Fiel-Good," put me at ease and made the injection painless and easy. I now have my quality of life back for the first time in years, free of pain."

J.B. - Montana
"It was a very relaxed and down to earth experience in the clinic…the injection was over before I realized it had even begun. Not only can I finally sleep on my shoulder for the first time in 6 months, I am ready to get back to winning some team-ropings!"

Casey M.

South Dakota
"I just wanted to thank you for your kindness and professionalism when I had my regenerative therapy injections in my hip. It could not have been a better experience. But most of all thank you sooo much for taking my pain away. I am almost 5 weeks post and it gets better every day."

Cindy

Phoenix, AZ